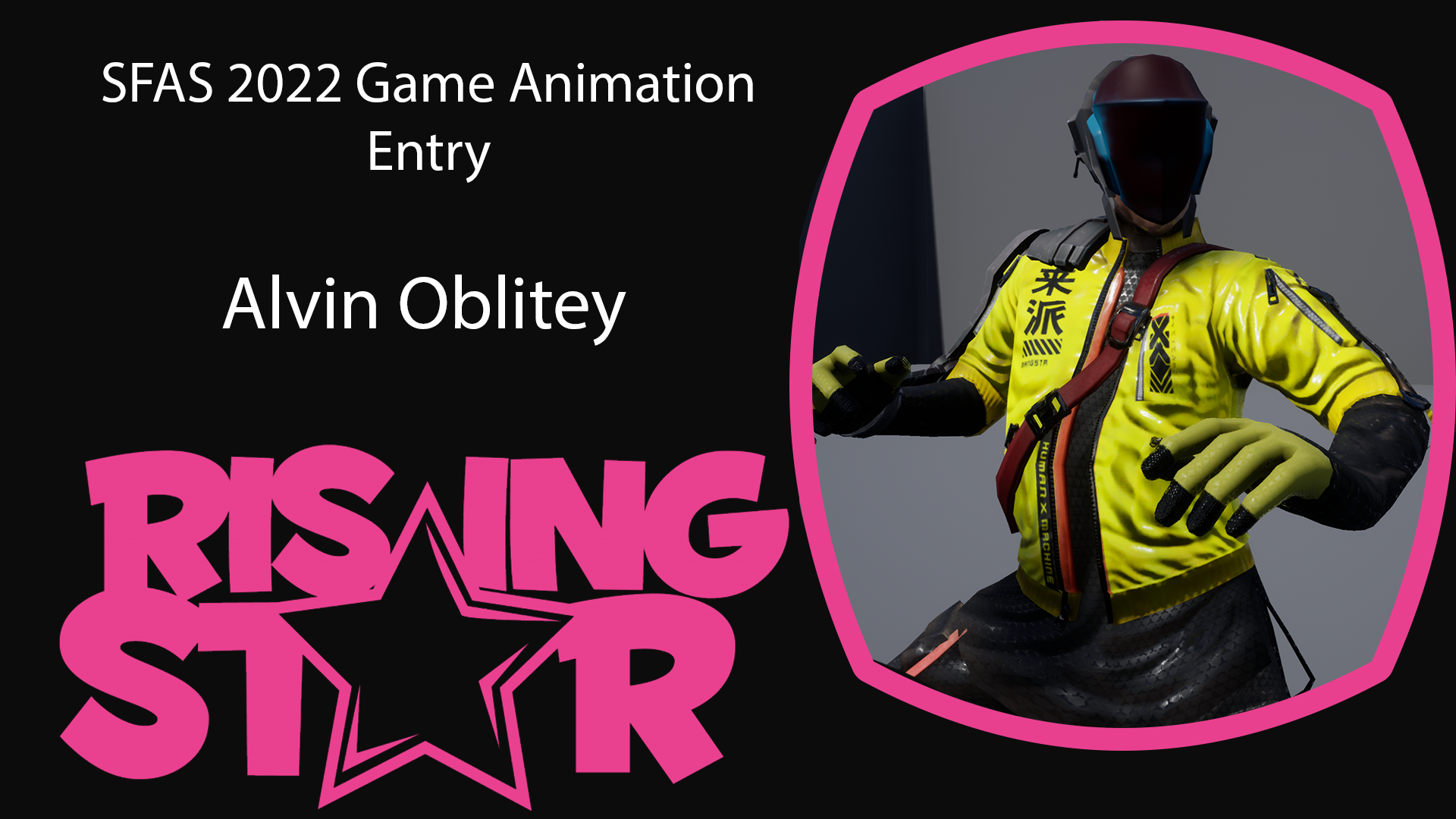 Fighting Game Ultra Move
Introduction
My name is Alvin Oblitey and I'm participating in "Rising Star" games animation challenge 2022. This document will go through all the work from the planning till the final stage. This helped me become a more experienced 3D animator, but I will keep practicing and doing something creative in my future work. This challenge was a great and fun learning experience for me.
I wanted my character to look earnest and collective. The poses and fighting style represent what type of character the cyberpunk mercenary is. I created four types of animations :
1. Idle: The character is a cold, serene mercenary - who would do anything to succeed in his mission, even if it involves killing. He does Kung Fu and Tai Chi stances, portraying how professional and calm he is in combat.
2. Power Up: The character charges up and does a fighting stance to ready himself for his powerful attack.
3. Release: The character will do a barrage of attacks - which starts with an elbow strike, back fist, gut punch, roundhouse kick, straight punch, elbow strike (Upward), Uppercut, and then an overhead punch.
4. Recover: The character will do a kung fu stance and then jump back to his position after a brutal beating.
Many Thanks
Install instructions
After downloading the ue4 project if you wish to see the animation without the sequencer, here's the location:
Content> SideScrollerBP> Maps> SideScrollerExampleMap.
or Remove Is valid node from/after print string node in the SideScrollerCharacter Blueprint.